Finding the right gift for an Elk hunter can seem like a tough nut to crack. Some of us might wonder why an Elk hunter would need an elk hunting gift since they already have all the necessary tools for elk hunting. Just because an Elk hunter has all the tools he needs doesn't mean he doesn't need more. Elk hunters always need something special that would benefit them in the field. For so many of us that are not hunters, looking for elk-hunting gift ideas can be difficult. To help you save time brainstorming the ideal elk gift ideas for your elk-hunting friends, we've taken our time to compile a list for you to ensure you get the right gift. If you don't want to get the wrong elk gift for your elk-hunting friend, continue reading as I take you through these gift ideas.
LifeStraw
Lifestraw is a very handy elk-hunting tool that I bet a lot of elk hunters don't have in their possession and you might just be the first person to surprise someone with this amazing gift. Lifestraws are a type of filtering straw that elk hunters can use to drink water from anywhere. Elk hunters can find themselves in situations where they run out of water and the only option will be to drink from the nearby pond. But we all know that the water from a pond can be unhealthy for drinking. Thanks to the Lifestraw, an elk hunter can drink water from a pond without fear of having any health issues. The life straw filters the water and helps remove all the bad contents that could cause any health issues, making the water safe for drinking. The Lifestraw is lightweight and easy for elk hunters to carry with them anywhere.
Wild Game Cookbook
Elk hunters would love to sit down and have a good meal after the day's job. It would be great for those elk hunter friends of yours to have a skill or two in cooking. So if they don't, why not get them a Wild Game Cookbook that teaches them all they need to know when it comes to cooking a wild game? I'm sure any elk hunting friend of yours will appreciate this gift knowing fully well that they can learn how to cook a delicious meal out of their hunted game.
Solar Charger
Elk hunters venture into remote places to hunt elks and sometimes they might be there for days. At some point, their phone battery might run out of juice making them unreachable. If you have that elk hunter friend that you wouldn't want to get lost in the wild you can get a solar charger for them as a gift. This solar charger will keep their phones charged for as long as possible without any means of power supply. This solar charger is strong and comes with weatherproof characteristics. It also has a convenient size that will make it easy for elk hunters to store it in any of their hunting bags.
Customizable Stainless Steel Tumbler
Elk hunters would often go hunting with basic utensils to enable them to live their normal lives while still in the wild. When it comes to giving your elk hunting friends a gift for basic use, it's important to give them something uncommon. For instance, if you intend to give them a cup for drinking water and their favorite beer, instead of giving them a common cup, why not give them a special cup like a customizable stainless steel tumbler? This tumbler comes with double wall insulation that helps maintain the temperature of any hot or cold drink put inside for a long time. So your elk hunter friends can enjoy their hot coffee with this tumbler even on their rigorous elk hunting expedition. One interesting fact about this stainless steel tumbler is that it is customizable. So you can customize it with your elk hunter friend's name on it.
Customizable Camo Elk Hunting Shirt
When it comes to elk hunting, it's more fun when elk hunters are dressed for the occasion. What elk hunters wear for their hunting expedition can add a special feeling to their hunting activities. You can put a smile on the face of that special elk-hunting friend in your life by giving them a customizable camo elk-hunting shirt as a gift. They are 100 percent cotton and made in the US. The texture of this shirt will give any elk hunter a special look and let's not also forget the camo nature of this shirt. Since the shirt is a camo, it'll enable elk hunters to blend easily with their hunting environment. Since the goal of an elk hunter is to be stealthy and precise. This shirt will make a great gift to any elk hunter.
Binocular Harness
Binoculars are a great and vital tool that enables elk hunters to spot their game from afar. Many elk hunters always bring their binoculars with them when hunting but they never consider where to keep them for easy access while in the field. The Binocular Harness is just the exact tool to give that elk hunter friend of yours to enable them to keep their binoculars. The interesting thing about this binocular harness is that you can strap them around your body above chest level for easy reach. Every elk hunter requires quick access to their binocular and the binocular harness makes that a possibility. Thanks to this great gift idea, your elk hunting friend can have easy access to their binoculars while tracking wild game.
Customizable Elk Hunting Camo Hat
An elk hunter might think they are ready for a hunting session, but they aren't ready when they've not got their elk hunting hats on. Every elk hunter needs a unique hunting hat and nothing will make an exceptional gift like a Customizable Elk Hunting Camo Hat. A customizable elk hunting camo hat will make a perfect fit with a customizable elk hunting shirt. An elk hunting expedition could be under sunny weather so it would be great to give your elk hunting friend this elk hunting hat as a gift to keep him protected from sun rays in the field.
Meat Dressing and Processing Kit
A meat dressing and processing kit is one of the best gifts you'll ever give an elk hunter. It is because, unlike any other meat kind, elk meat requires a certain process and certain tools to get it right. If you'll love your elk hunting friend to experience a smooth and easy process while butchering their game, then you should give them this kit as a gift. It'll make elk meat processing a straightforward and fast one.
Jumper Cables and Battery Backup
The worst thing that can happen to an elk hunter is having a vehicle breakdown in the middle of a hunting expedition. Just imagine driving and it gets to a point where the vehicle refuses to start. No backup plan means the end of your elk hunting journey and the beginning of being stranded in the wild. Help your elk hunting friend to stay one step ahead of this kind of situation by getting them Jumper cables and Battery backup. Trust me a bad vehicle battery problem isn't something any elk hunter would love to encounter especially in perilous terrain. They'll be very grateful for such a gift in times when it'll become a lifesaver.
Boot Dryer
An elk hunters hunting expedition can be filled with rigorous journeys through various terrains and weather conditions. At the end of the day, the inside of their boots can get all soiled up and messy. Sometimes they could be stinky and uncomfortable to wear the next day. All this discomfort can be avoided when you get a boot dryer and give that favorite elk-hunting friend of yours as a gift. All they need do is place the boots over the boot dryer and watch this fascinating tool do its magic. It doesn't only dry the boots but also helps remove every stinky odor in them thanks to the ozone deodorizer feature that comes with it.
Jetboil Flash Cooker
Elk hunters would eventually get exhausted at the end of the day, and it would take a good meal and rest to regain full strength. A good meal needs to be cooked fast and efficiently. Since elk hunting is done in remote areas, cooking with chunks of wood could be a viable option for elk hunters by day's end.
This cooking procedure can take time and this could cause most elk hunters to grow impatient and opt for half-cooked meals. You can be the game changer in the life of your elk-hunting friend by giving them a Jetboil flash cooker as a gift.
The jetboil flash cooker is unlike any cooker you've ever encountered. It can bring water to a boil in just 100 seconds. Imagine how fast this cooker would be when cooking a meal. Giving your elk hunting friend a jetboil flash cooker as a gift is the same as giving them a gift that serves as both a time saver and a lifesaver.
Spotting Scope
Most elk hunters have binoculars, so it's safe to assume that your elk friend might have one of these among his tools. However, your elk hunter friend might need something extra that could best binoculars in the field. A good recommendation for elk hunting is a spotting scope. Your good elk-hunting friend needs this upgrade. It'll at least enable him to spot elks from far longer ranges that binoculars can't reach. The glasses are high-quality glasses that enable higher clarity than binoculars.
Canvas Tent
Camping in the wild can be challenging without the right materials to camp. An elk hunter needs to be as comfortable as possible when camping in the wild. You can ensure that your elk-hunting friend stays comfortable while camping in the wild by giving him a canvas tent as a gift. Canvas tents are different and better than the regular kind of tents we have out there. They are breathable tents that ensure heat retention which makes them an ideal fit for cold climates. They also have fire and water-resistant characteristics which makes them the ideal tent for elk hunters. The canvas tent will make a great gift choice for elk hunters.
Stormproof Matches
Amongst every item an elk hunter should have, it is vital to have an emergency kit amongst them. There's nothing special about having regular matches around. But how about a stormproof match? An uncommon yet special kind of match. These matchsticks can maintain a flame under any condition. You could bury it under the sand or inside water but the flames won't go out. Amazing right? Sounds like a gift that could help your elk-hunting friend in emergencies. You'll be surprised how much these stormproof matches could help elk hunters that find themselves in emergencies in the wild.
Gun Socks
Elk hunters need to ensure that their guns are kept well at all times to ensure that they are in top firing condition when it's time to hit a target. You can help your beloved elk hunter friend to protect their gun by giving them gun socks as a gift. This gift sounds simple but a gun sock is not like the normal socks you wear on your feet. This one is created uniquely with knit fabrics that are treated with silicon. This fabric doesn't hold dust and also has anti-rust properties that prevent your gun from rusting. The fact that they are very affordable is one of the things that makes this elk hunting gift special.
Scent Killer
Elks have a very strong perception of smell, they could smell a human coming from a distance and run away before they get caught. Elk hunters need to turn down their scent especially when it's windy. The wind can give away their scent and make them lose the target. However, this could be avoided with the help of a scent killer which will make an ideal gift for your friend that is an elk hunter.
Final Thoughts
Finding the right elk-hunting gift for your elk-hunting friend shouldn't be a problem after reading this article. The interesting thing about the uniqueness of our gifts is that they are not just regular gifts but also lifesavers that could prove valuable for every elk hunter out there.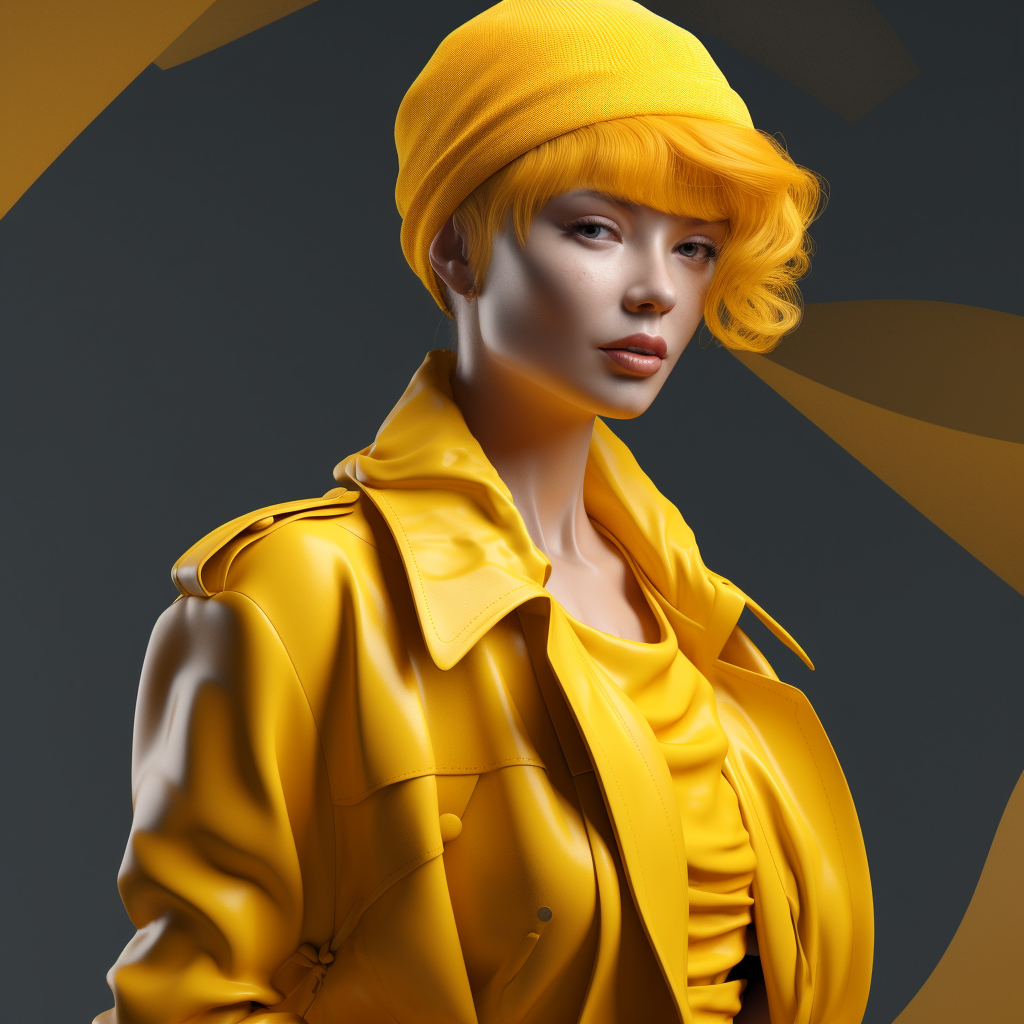 Sarah is a creative fashion designer who has earned a degree in Fashion Design and Merchandising from a renowned university. She has gained valuable experience in the clothing fashion industry, having progressed from an entry-level intern to a Senior Fashion Designer and Merchandising Manager in top-tier fashion companies.
Sarah's devotion to fashion doesn't end at work as she frequently attends fashion events, stays up-to-date with the latest fashion trends, and regularly contributes to fashion blogs and magazines. With her education, expertise, and experience, Sarah is a valuable asset to any fashion enterprise.