I. Introduction to Horse-Drawn Carriages
Imagine strolling through the streets of a charming, historic town, surrounded by cobblestone roads and picturesque architecture. As you take in the sights and sounds, you notice a whimsical horse-drawn carriage passing by, transporting its passengers with an air of elegance and romance. Horse-drawn carriages have long been associated with nostalgia, offering a unique way to experience the past while adding a touch of charm to any occasion.
Horse-drawn carriages have a rich history that dates back centuries. In ancient times, horses were the primary mode of transportation for both people and goods. Carriages were developed as an innovative way to carry passengers comfortably over long distances or within cities. These carriages came in various designs and sizes, ranging from simple carts used for transportation to ornate coaches reserved for nobility.
The Beauty of Tradition
One cannot deny the allure of horse-drawn carriages – they evoke images of fairy tales and old-world charm. The clip-clop sound made by horses' hooves on pavement adds a rhythmic melody that is soothing to the soul. The sight of these majestic animals pulling gracefully designed carriages creates an enchanting atmosphere that captivates both locals and tourists alike.
A Sustainable Transportation Option
In today's fast-paced world where environmental concerns are at the forefront, horse-drawn carriages offer a sustainable alternative to modern modes of transportation such as cars or buses. Unlike vehicles powered by fossil fuels, these traditional means rely solely on horsepower – literally! They produce zero emissions and do not contribute to air pollution or noise disturbance in urban areas.
A Gateway into History
Exploring historical sites often involves immersing oneself in history books or visiting museums; however, horse-drawn carriages provide a unique opportunity to experience history firsthand. These carriages allow passengers to travel back in time and envision what life was like during the era when they were the primary mode of transportation. The cobbled streets and quaint architecture become more than just scenery – they become a living reminder of our shared heritage.
Special Occasions Made Memorable
Horse-drawn carriages are not only reserved for historical reenactments or tourist attractions; they also play a significant role in making special occasions truly unforgettable. From weddings to anniversaries, birthdays, or even romantic evenings out, these carriages add an element of elegance and sophistication that is hard to replicate with any other form of transport.
A Unique Perspective on Cities
Exploring cities from the comfort of a horse-drawn carriage allows visitors to see their surroundings from a different perspective. As the carriage glides through streets lined with shops, cafes, and landmarks, passengers can fully immerse themselves in the city's ambiance without the distractions often associated with modern vehicles. It offers a slower pace that encourages relaxation while still providing an opportunity for sightseeing.
II. The History and Evolution of Horse-Drawn Carriages
Horse-drawn carriages have a rich history that dates back centuries. They were first introduced in ancient civilizations, where they played a vital role in transportation and commerce. Over time, these carriages evolved to meet the changing needs of society, leaving behind an enduring legacy.
1. Ancient Beginnings
The origins of horse-drawn carriages can be traced back to ancient Mesopotamia and Egypt. These early civilizations utilized wooden carts pulled by horses for various purposes such as carrying goods and transporting people.
2. Renaissance Era
During the Renaissance period, horse-drawn carriages underwent significant transformations. The introduction of springs made the ride more comfortable, while elaborate designs and decorations reflected social status.
3. Industrial Revolution Impact
The Industrial Revolution marked a turning point in carriage production. Advances in manufacturing techniques led to the mass production of carriages using iron parts instead of wood, making them more durable and affordable for the general population.
4. Victorian Era Luxury
In the Victorian era, horse-drawn carriages became synonymous with luxury and elegance. Lavish designs adorned with intricate detailing were favored by aristocrats who used them for grand entrances at social events or leisurely rides in parks.
5. Modern Adaptations
In modern times, horse-drawn carriages have found their place primarily as tourist attractions or nostalgic reminders of a bygone era rather than everyday transportation methods. Cities like New York City still offer carriage rides through Central Park as a romantic experience for visitors.
Overall, the history and evolution of horse-drawn carriages reflect societal changes throughout different eras – from ancient practicality to Renaissance opulence and modern-day nostalgia. Despite the advent of automobiles, these charming carriages continue to captivate us with their timeless allure and serve as a romantic nod to our past.
III. Types of Horse-Drawn Carriages
Horse-drawn carriages have a rich history and come in various types, each with its unique charm and purpose. Let's explore some of the most popular types:
1. Victorian Carriage
The Victorian carriage is a true symbol of elegance and sophistication. With its ornate design, curved lines, and plush interiors, it exudes a romantic ambiance that takes you back to the opulent Victorian era.
2. Cinderella Carriage
If you've ever dreamt of feeling like a princess or stepping into your own fairytale, the Cinderella carriage is just what you need. Inspired by the iconic pumpkin carriage from Disney's Cinderella, this horse-drawn beauty adds an enchanting touch to any special occasion.
3. Vis-à-vis Carriage
The vis-à-vis carriage is perfect for intimate gatherings or leisurely rides with friends and family. Its face-to-face seating arrangement creates a cozy atmosphere where conversation flows effortlessly while enjoying picturesque views along the way.
4. Landau Carriage
The landau carriage originated in Germany but gained popularity across Europe during the 18th century. Known for its convertible top that can be opened or closed depending on weather conditions, this versatile carriage offers both style and functionality.
5. Phaeton Carriage
A favorite among sporty enthusiasts, the phaeton carriage showcases sleek lines and lightweight construction without compromising on elegance. Originally designed for fast-paced drives through parks or countryside roads, it provides an exhilarating experience while maintaining comfort.
In addition to these popular types of horse-drawn carriages mentioned above,
there are many other variations such as the surrey, brougham, hansom cab, and more. Each carriage has its unique characteristics and historical significance.
Whether you choose a Victorian carriage for a romantic wedding procession or opt for a Cinderella carriage to make your special event unforgettable, horse-drawn carriages offer an enchanting experience that transports you to a bygone era. So sit back, relax, and let the rhythmic clip-clop of hooves take you on a nostalgic journey through time.
IV. Reasons to Choose a Horse-Drawn Carriage Ride
When it comes to experiencing a touch of nostalgia and adding a romantic element to your special occasion, nothing quite compares to a horse-drawn carriage ride. The charm and elegance of these traditional vehicles evoke feelings of fairy tales and days gone by. Let's explore some compelling reasons why choosing a horse-drawn carriage ride can make your event truly memorable.
1. A Unique and Magical Experience
A horse-drawn carriage ride offers an enchanting experience that is hard to replicate with modern transportation options. As you sit back, the rhythmic clip-clop of hooves creates an ambiance that transports you back in time, allowing you to savor every moment.
2. Unmatched Romance
If you're looking for the perfect setting for a proposal, anniversary celebration, or even just a romantic date night, then look no further than a horse-drawn carriage ride. The gentle sway of the carriage combined with the scenic surroundings sets the stage for unforgettable moments filled with love and romance.
3. Picturesque Views
A horse-drawn carriage allows you to slow down and appreciate your surroundings at leisurely pace. Whether it's meandering through historic streets or strolling along tranquil pathways in nature parks, you'll have ample opportunity to take in breathtaking views while creating lasting memories.
4. Eco-Friendly Option
In today's world where sustainability is becoming increasingly important, opting for a horse-drawn carriage ride shows your commitment towards reducing carbon footprint while enjoying classic transportation at its finest. These eco-friendly rides are powered by nature itself – horses!
5. Enhances Special Occasions
A wedding day is one of the most important events in a person's life, and arriving or departing in a horse-drawn carriage adds an extra touch of grandeur and elegance to the occasion. It sets the tone for a fairytale-like celebration that will be cherished forever.
Whether you're planning a wedding, anniversary, prom night, or just want to experience a delightful journey back in time with your loved ones, choosing a horse-drawn carriage ride offers countless reasons to make it your transportation of choice. Capture the magic and create memories that will be talked about for years to come.
V. Popular Destinations for Horse-Drawn Carriage Tours
When it comes to experiencing the charm and nostalgia of horse-drawn carriage tours, there are several popular destinations around the world that offer unforgettable rides through picturesque landscapes and historical city streets. Whether you're seeking a romantic escapade or a unique way to explore your surroundings, these destinations promise an enchanting journey back in time.
1. Central Park, New York City
A horse-drawn carriage ride through Central Park is an iconic experience that allows visitors to immerse themselves in the beauty of nature while surrounded by skyscrapers. As you leisurely traverse the park's winding pathways, you'll catch glimpses of famous landmarks like Bethesda Terrace, Belvedere Castle, and Strawberry Fields.
2. Old Quebec City, Canada
In Old Quebec City, horse-drawn carriages take you on a delightful tour through narrow cobblestone streets lined with charming 17th-century architecture. The clip-clop sound of hooves echoing against stone facades creates an ambiance straight out of a fairy tale as you pass by historic sites such as Place Royale and the Citadel.
3. Vienna Woods, Austria
The Vienna Woods provide a magical backdrop for horse-drawn carriage tours in Austria's capital city. As your elegant carriage glides along forested paths and open meadows adorned with wildflowers, you'll feel transported to another era. Don't miss visiting Schönbrunn Palace or stopping for a traditional Austrian meal at one of the rustic taverns along the way.
4. Mackinac Island, Michigan
Mackinac Island is known for its ban on motorized vehicles—a unique feature that has preserved its Victorian charm throughout the years. Here, horse-drawn carriages are the primary mode of transportation, offering visitors an enchanting journey through quaint streets and past historic landmarks like Fort Mackinac. The island's natural beauty and stunning views of Lake Huron make it a truly memorable destination.
5. Jaipur, India
In the Pink City of Jaipur, horse-drawn carriage tours provide a regal experience fit for royalty. As you explore the city's vibrant streets, you'll be captivated by its palaces, bustling bazaars, and ornate architecture. The Amber Fort is a must-visit destination during your carriage ride, with its grandeur rising majestically against the Aravalli Hills.
No matter which popular destination you choose for your horse-drawn carriage tour, these nostalgic rides offer an intimate connection with history and culture while allowing you to relax in comfort and style. So embark on one of these enchanting experiences and let the gentle rhythm of hooves carry you away on a romantic journey into the past.
VI. The Romantic Appeal of Horse-Drawn Carriage Rides
There is something undeniably romantic about horse-drawn carriage rides. These charming vehicles, often seen in historical movies and fairy tales, evoke a sense of nostalgia and elegance that transports us back to a bygone era. Whether it's for a special occasion or simply to add a touch of romance to an ordinary day, horse-drawn carriage rides hold a unique appeal.
Elevating Date Nights
Imagine surprising your partner with a horse-drawn carriage ride through the city streets. As you sit side by side, cuddled under warm blankets, you can soak in the sights and sounds while savoring each other's company. The rhythmic clip-clop of hooves on the pavement creates an enchanting ambiance that sets the stage for an unforgettable evening.
A Picturesque City Tour
Horse-drawn carriage rides offer more than just romance; they provide an opportunity to explore cities from a different perspective. These leisurely tours allow you to take in the architectural beauty and historical landmarks at a leisurely pace. As your knowledgeable coachman narrates interesting facts about the city's past, you will feel like time has slowed down, allowing you to fully appreciate your surroundings.
Captivating Wedding Transportation
When it comes to weddings, horse-drawn carriages are synonymous with romance and elegance. Arriving at your wedding venue in style aboard these majestic vehicles adds an element of grandeur that traditional modes of transportation lack. It not only makes for stunning photographs but also creates lasting memories both for you and your guests.
A Break from Modernity
In our fast-paced world dominated by technology, taking a step back into history can be refreshing. Horse-drawn carriage rides offer a chance to escape the noise and chaos of urban life. The absence of engines and motors allows for a quieter, more serene experience. As you leisurely glide through the streets, you can disconnect from the digital world and reconnect with your surroundings and loved ones.
Creating Memories
Horse-drawn carriage rides have an innate ability to create lasting memories. Whether it's a first date or a milestone anniversary, these rides provide an enchanting backdrop for special moments. The intimate setting encourages meaningful conversations and shared laughter, making every ride an occasion worth cherishing.
In conclusion, horse-drawn carriage rides possess an irresistible charm that appeals to our romantic sensibilities. From elevating date nights to providing picturesque city tours, these timeless vehicles offer an escape from modernity while creating lasting memories. So why not embrace the romance of the past and embark on your own horse-drawn carriage adventure?
VII. How to Prepare for a Horse-Drawn Carriage Experience
Planning to embark on a horse-drawn carriage experience? Here are some tips to make your outing unforgettable and ensure everything goes smoothly.
1. Research Local Carriage Companies
Start by researching local carriage companies in your area. Look for reputable providers that prioritize the well-being of their horses and have positive customer reviews. Check if they offer different routes or customizable packages to suit your preferences.
2. Make Reservations in Advance
Due to their popularity, horse-drawn carriage rides can often book up quickly, especially during peak tourist seasons or special occasions like weddings or holidays. To secure your spot, it's advisable to make reservations well in advance.
3. Dress Appropriately
Dressing appropriately is essential for both comfort and style during your horse-drawn carriage experience. Consider the weather conditions and choose clothing that allows you to move freely while keeping you warm or cool as needed.
4. Arrive Early
To fully enjoy the anticipation and ambiance of a horse-drawn carriage ride, arrive at least 15 minutes early before the scheduled departure time. This will give you enough time to check-in, familiarize yourself with any safety instructions given by the driver, and get settled comfortably in the carriage.
5. Bring Refreshments
A horse-drawn carriage ride offers an excellent opportunity for romance or relaxation as you leisurely traverse scenic routes or historic districts. Enhance this experience further by bringing along some snacks and beverages such as wine, cheese, fruits, or chocolates – whatever suits your taste!
(Optional) 5.a Pack Picnic Supplies
If you're planning a longer carriage ride or have chosen a route that includes picturesque stops, consider packing a picnic basket and blanket. This way, you can enjoy a delightful meal amidst beautiful surroundings.
6. Capture the Moment
Don't forget to bring your camera or smartphone to capture the magical moments during your horse-drawn carriage ride. Take pictures of yourself and your loved ones against scenic backdrops or ask the driver to take some candid shots of you together as keepsakes.
7. Be Respectful to the Horses
Horses play an integral role in creating an enchanting horse-drawn carriage experience. Show respect by not feeding them without permission, refraining from making sudden movements or loud noises that may startle them, and following any guidelines provided by the driver regarding interacting with the horses.
(Optional) 7.a Tip Your Driver
If you thoroughly enjoyed your horse-drawn carriage experience and appreciated your driver's knowledge and service, it is customary to offer a tip as a token of gratitude for their efforts.
By following these tips, you'll be well-prepared for a romantic horse-drawn carriage experience filled with nostalgia and charm. Enjoy every moment as you create lasting memories in the company of majestic horses!
VIII. Frequently Asked Questions about Horse-Drawn Carriages
Curious about horse-drawn carriages? Here are some frequently asked questions to guide you through the world of these charming and nostalgic vehicles.
1. How long have horse-drawn carriages been around?
Horse-drawn carriages have a rich history that dates back thousands of years. They were used as a primary mode of transportation before the invention of automobiles and continue to be popular in certain parts of the world today.
2. Are horse-drawn carriages still used for transportation?
While they are not commonly used for everyday transportation anymore, horse-drawn carriages can still be found in many cities around the world, particularly in tourist areas where they offer a unique way to explore and experience the surroundings.
3. Is it safe for horses to pull carriages?
When properly regulated and cared for, horses pulling carriages can be safe. Responsible carriage companies prioritize the well-being of their horses by providing proper training, veterinary care, regular breaks, and suitable working conditions.
4. What types of horses are typically used for carriage rides?
The type of horses used varies depending on location and requirements but often includes draft breeds such as Percherons or Clydesdales known for their strength and endurance. Other breeds like Haflingers or Friesians may also be employed due to their elegant appearance.
5. How do I book a ride in a horse-drawn carriage?
To book a ride in a horse-drawn carriage, you can usually find information online or visit designated areas where these services operate within your city or travel destination. It's advisable to check reviews or ask for recommendations to ensure a reputable and enjoyable experience.
6. Are horse-drawn carriage rides expensive?
The cost of a horse-drawn carriage ride varies depending on factors such as duration, location, and the specific package or tour you choose. While it may seem pricier than other forms of transportation, the unique experience and romantic ambiance often make it worthwhile for special occasions or sightseeing.
7. What are some popular cities known for their horse-drawn carriages?
Cities like New York City, Paris, Vienna, Bruges, and Charleston are renowned for their association with horse-drawn carriages. These cities offer picturesque settings that enhance the charm of carriage rides.
8. Can I customize my horse-drawn carriage experience?
Absolutely! Many companies offer customizable options such as private tours or special event packages to cater to specific preferences or occasions. Whether it's a romantic ride through Central Park or a wedding procession in an elegant carriage, customization adds that extra touch of magic.
Exploring the world from atop a horse-drawn carriage allows you to step back in time while enjoying modern comforts simultaneously. With careful consideration for both horses' welfare and passengers' enjoyment, these nostalgic vehicles continue to captivate hearts around the globe.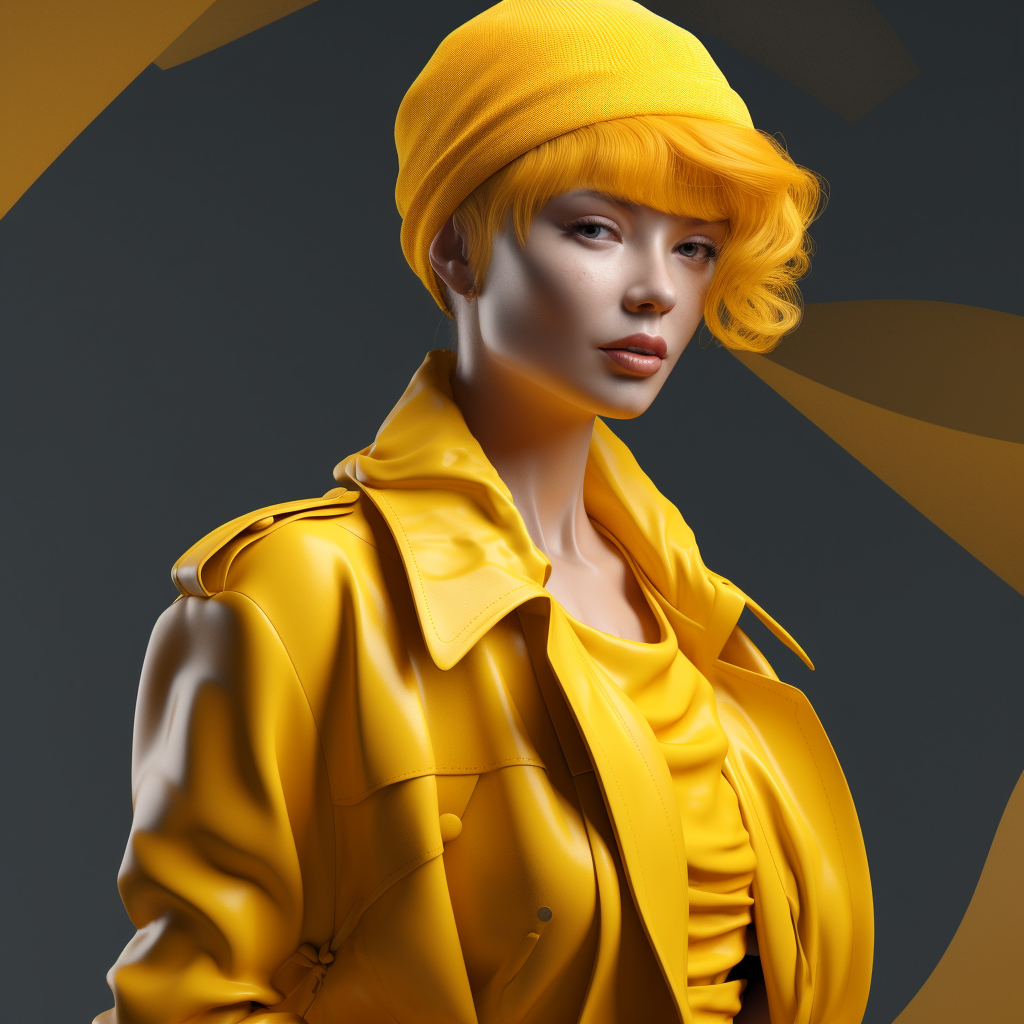 Sarah is a creative fashion designer who has earned a degree in Fashion Design and Merchandising from a renowned university. She has gained valuable experience in the clothing fashion industry, having progressed from an entry-level intern to a Senior Fashion Designer and Merchandising Manager in top-tier fashion companies.
Sarah's devotion to fashion doesn't end at work as she frequently attends fashion events, stays up-to-date with the latest fashion trends, and regularly contributes to fashion blogs and magazines. With her education, expertise, and experience, Sarah is a valuable asset to any fashion enterprise.